BEFORE I' YOUR MAN
...AND AFTERWARDS


by Jim Devlin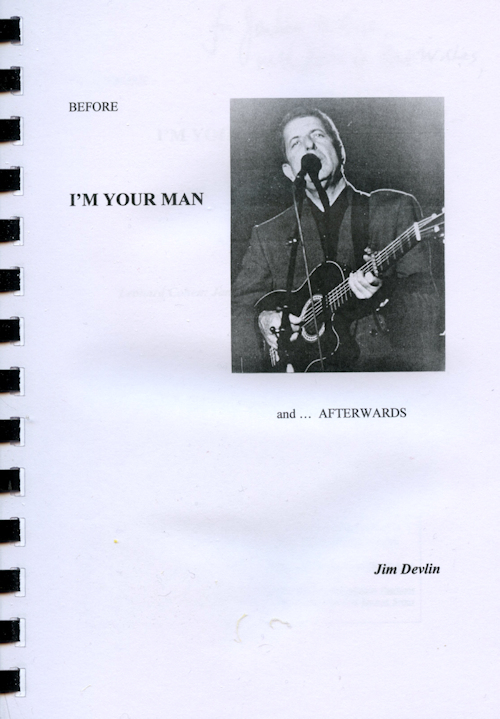 Title
Before I'm Your Man...and Afterwards
Author
Jim Devlin
Country & Year
UK 2021
Publisher
Jim Devlin

Pages
57

Notes
A5, single-sided, plastic comb binding, with some black&white and some color photographs.
Limited edition of 100 copies.
Summary
Everything about Leonard's I'm Your Man album and following 1988 tours in Europe & North America (including all venues and set lists!). How to buy a copy: Go to to this Forum page!



Thanks to Jim Devlin for the book!